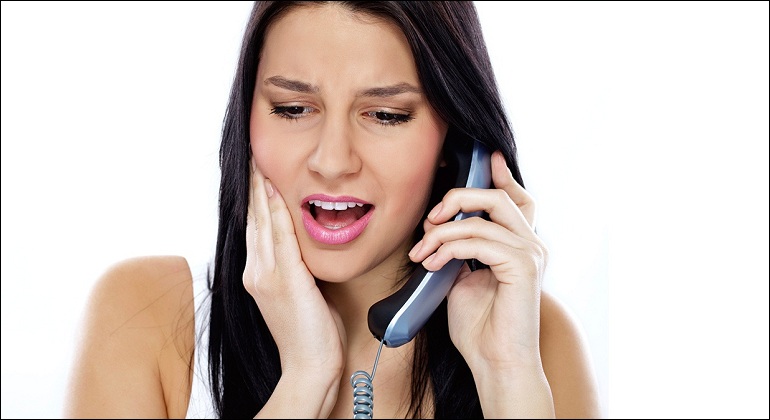 When You Have a Dental Emergency, You Deserve to Get Treatment as Quickly as Possible :
Did you accidentally break a tooth? Are you out of town and suffering from the worst toothache that you could imagine? If so, you're not the only person this has happened to. We understand that accidents and dental emergencies can happen at any moment, and we know you need pain relief and attentive care as quickly as possible. What are you waiting for? Beyond Braces provides walk-in emergency visits, and in many cases can even arrange to see you outside our normal business hours to help you alleviate your pain.
Manage Your Pain and Get Back to Normal :
Our patients need to get pain relief as quickly as possible. To do this, we work hard to make care available to you when you really need it. Whether it's through an emergency treatment, or a prescription for a pain reliever, Dr.Nasim will help accommodate your emergency needs as quickly as possible. We understand that you need to be seen fast, so emergency patients are worked into our schedule on a daily basis. Once you've had an emergency exam, Dr. Nasim will discuss his findings with you and explain what needs to be done to alleviate your symptoms. If possible, we will perform that treatment at the same appointment, or discuss pain relief methods for you to use until you return for restorative therapy. We can also see you before or after normal business hours on a case-by-case basis!
If You're Experiencing a Dental Emergency, Call Us As Soon As Possible:
Are you suffering from severe pain and need emergency dental care as fast as possible? Please call or visit our office right away. Whether you're a new patient or an existing one, we will do our very best to help you as quickly as possible. We have emergency slots available each day during our normal operating hours, and are even accessible in some cases outside business hours. Existing patients can contact us after hours through our answering service, and new patients are worked in as quickly as we can see them. Severe dental pain can lead to complications if not addressed quickly. Please call us at your earliest convenience and let us know how we can assist you.