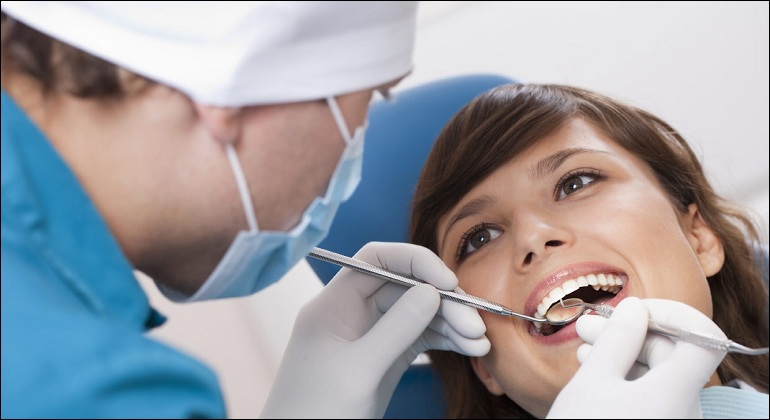 Beyond Braces offers a full range of dental services from all aspects of general dentistry to emergency dental care. New patients and visitors are welcome.
Consultations :
As part of a thorough assessment of your tooth problem, Dr. Nasim will ascertain your options and discuss these with you.
Examinations :
This will include an examination of the whole mouth and oral tissues to ensure teeth and gums are in optimal health and function. If treatment is required, you will be given options and costs. Dr. Nasim may also go through steps you can take to help prevent further dental issues.
Digital x-rays :
X-rays may be recommended to show the dentist further information about your teeth and assist him in making a diagnosis. With Digital x-rays you will be exposed to far less radiation than conventional X-rays.
Preventive care :
Dr. Nasim will discuss with you your home care and factors in your lifestyle that could be improved or changed to help you maintain optimum dental health, to keep your teeth for life and save you money.
Tooth whitening:
The dentist will ascertain if tooth whitening is a safe option for your teeth and discuss your expectations and which method will be best suited to your lifestyle and budget.
Composite or "White" fillings:
If it is deemed suitable by the dentist, you may wish to have a composite resin filling which is bonded in place and will look and feel like natural tooth.
Fillings :
Standard amalgam fillings are available; they are often a very good long term and more affordable option.
Crowns and Bridges :
If you have teeth that are compromised structurally for various reasons then a crown could be a good long term option for you. A crown is a tooth shaped casing (made from precious metals and/or ceramic) which covers the existing tooth structure so that the life of the tooth is maximized and the function and aesthetics are restored. Similar to a crown, a bridge strengthens teeth next to a space but includes a false tooth which is joined to the crowned teeth either side of it.
Implants :
Where patients may have spaces in their dentition, implants may be the best option as exceptional aesthetic results can be achieved.
Root Canal Treatment :
This treatment is used for saving a tooth which has an infected pulp (inside the root of the tooth) or for traumatized teeth which are undergoing an unfavourable change in the pulp.
Wisdom Teeth :
The dentist will determine whether your wisdom teeth are, or may in the future cause you trouble. He can extract wisdom teeth in many cases but will refer you to a specialist for extraction if he decides this is necessary.
Extractions :
Although Dr. Nasim at Beyond Braces will encourage you keep your teeth for life, in some circumstances, an extraction is the only option.
Full and Partial Dentures :
At Beyond Braces, Dr. Nasim will take you through the whole process of new, full, or partial dentures, or repairs to your existing dentures. He will ensure you get a result which maximises excellent aesthetics with the best possible function.